Neodymium Bar, Block & Cube Magnets
Rare-Earth Neodymium Bar & Block Magnets
Neodymium bar, block and cube magnets are incredibly powerful for their size, with an approximate pull strength of up to 300 lbs. Neodymium magnets are the strongest permanent, rare-earth magnets commercially available today with magnetic properties that far exceed other permanent magnet materials. Their high magnetic strength, resistance to demagnetization, low cost and versatility make them the ideal choice for applications ranging from industrial and technical use to personal projects.
Neodymium Magnets in Rectangular, Square & Cube Shapes
We stock basic geometric shapes in various thicknesses and premium grades ranging from N30 to N52. Finishing options include uncoated or with a triple-coated (Ni-Cu-Ni) shiny nickel finish for optimal protection against corrosion. Not all of our magnets are shown on this website, please contact us today if you don't see what you are looking for.
* $15.00 total minimum order (excluding shipping & tax if applicable) - Items can be combined to reach the minimum amount.
Approximate Pull Info:
The approximate pull info listed is for reference only. These values are calculated under the assumption that the magnet will be attached to a flat, ground 1/2" thick mild steel plate. Coatings, rust, rough surfaces, and certain environmental conditions can significantly reduce the pull force. Please be sure to test the actual pull in your actual application. For critical applications, it is suggested that the pull be de-rated by a factor of 2 or more, depending on the severity of a potential failure. top
Manufacturing Methods
Our neodymium discs are sintered for optimal magnetic strength and axially magnetized (the magnetism direction is along the axis of the magnet from the north to the south poles). Common finishing options include uncoated, nickel (Ni-Cu-Ni) and gold (Ni-Cu-Ni-Au) plated coatings. top
Measurement Tolerances
Standard tolerances are +/- 0.005" on both diameter and thickness dimensions. top
Neodymium Block & Bar Magnet Applications
Neodymium block, bar and cube magnets are useful for multiple applications. From creative crafting & DIY projects to exhibition displays, furniture making, packaging, school classroom décor, home and office organizing, medical, science equipment and much more. They are also used for various design & engineering and manufacturing applications where small sized, maximum strength magnets are required. Visit our applications page to learn more. top
​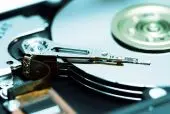 Custom Orders for Neodymium Block Magnets
We can also custom manufacturer neodymium block magnets to your exact specifications, just send us a special request and we'll help you determine the most cost effective solution for your project. Our sister company, Integrated Magnetics, has over 60 years of experience in manufacturing complex magnetic assemblies for more technical applications.



Click here for:
---
Category Reviews
Would you write a review about this product line? We'd love to hear from you.
There are currently no category reviews.