Flexible Magnetic Sheets, Magnetic Strips & Labeling Magnets
Low Cost & Easy to Use Permanent Magnet Materials
Flexible magnets are low-cost extruded permanent magnets made by bonding a strontium magnetic powder in a flexible vinyl binder. Flexible magnetic sheets, magnetic strips and labeling magnets are easy to use and manipulate to your desired specifications. They can be cut with scissors or a knife, bent, twisted, coiled, printed on, silk-screened, decorated or labeled using permanent or erasable markers. In addition, flexible magnet material is extremely versatile and adheres to multiple items and surfaces. From commercial and automotive signage to warehouse labeling, flexible magnets are used for all types of industrial, commercial and consumer applications.
We offer flexible magnetic sheeting, magnetic strips and labeling magnets in a variety of finishes, sizes and shapes, which are sold in strip, sheet or roll forms. We can also custom slit, score and fabricate this material to your project's specialty requirements, contact us today or send us a special request and let us know what you are looking for.
Click the images below for pricing & sizes:
Flexible Magnet Features & Characteristics
Flexible magnets are easy to use, easy to manipulate, low cost and extremely versatile. They can easily be cut, bent, twisted, slit, or coiled and adhere to multiple items and surfaces. In addition, flexible magnetic materials require no surface treatments so no special precautions need to be taken to protect the magnetic surface. Our simple sheet on Care Tips will ensure that the use of magnetic sheeting on vehicles will not mar paint finishes. (top)
Flexible Magnet Technical Data
Flexible Magnetic Sheeting Technical Data
Grade: F1
Shapes: Rolls of Sheeting & Strips
Magnetization: Axially Magnetized
Br: 1,600 Gauss
BHmax: 0.60 MGOe
Hc: 1,370 Oersteds
Max Operating Temperature: 212ºF/100ºC
Density (lb/in3): 0.133
Flexible Magnet Available Grades
We currently stock standard grade F1 magnetic sheets, magnetic strips and labeling magnets. High energy flexible magnets are also available for specialized and more technical applications. Contact us for more information about these materials. (top)
Flexible Magnet Temperature Considerations
Above about 120° C (250° F) the vinyl binder that is used on the flexible magnet may degrade - therefore it is best to use this type of material at ambient temperatures. Flexible magnets can be used in cold as well as hot climates. (top)
Flexible Magnet Applications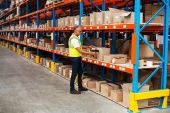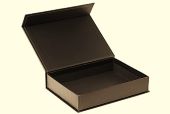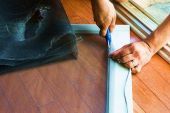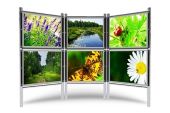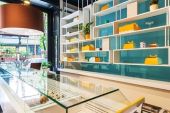 Flexible Magnets are ideal for applications where not too much strength is required, our 30 mil thick magnetic sheeting can be effectively applied to vehicles and used as vehicle signage. They are widely used for countless consumer and commercial projects including:
Warehouse Organization
Labeling Projects
POP Displays
Crafting Projects
Toys & Games
Windows & Door Seals
Promotional Giveaways
Business Cards
Packaging Closures
Vehicle Signs

Trade Show Displays
Name Badge Holders
Paint Masking Applications
Large Format Graphics
Commercial Signage
Store Displays
Office Presentations
DIY Home Improvement
Modeling Projects
Fridge Magnets & More
Custom Flexible Magnets - How Can We Help?
We can custom slit, score, diecut and fabricate Flexible magnets to your project's specialty requirements using our in-house manufacturing facilities and experienced team of engineers. Contact us or send us a request for quote and we'll help you determine the most economical solution for your project. For more technical applications, our sister company, Integrated Magnetics specializes in custom magnets & magnetic assemblies. (top)